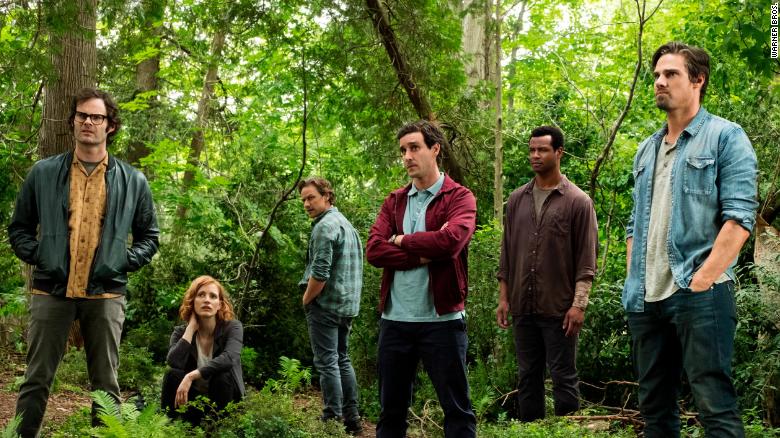 SPOILERS for everything IT (book, miniseries, movies, etc.)
Listen:
http://archive.org/download/amot101/AMOT101.mp3
In this episode:
TW: A Lot of Suicide Talk (Comes up briefly at 54:30, then we tangent a bit and get back to it from 1:10:00 - 1:17:20)
Man we take a while to get back into a Matter of Taste.

Also FUCK this episode is 101, we couldn't have scripted that absence.
Also FUCK our 100th episode was Fire Walk With Me? Hella.

Hey, only a couple minutes in we announce that our discussion will involve SPOILERS for a story released 33 years ago, then again then again like 29 years ago, then again like 2 years ago, and then again like early September.
Ian brings up how important the visual consistency and coherence is to selling the emotional resonance of the story
Oh boy, let's talk about the Ritual of Chud
I talk a lot about the way that Pennywise's existence has bled into the town of Derry, but I want to emphasize that I don't think hatred, racism and homophobia are supernatural forces, I understand that the existence of Pennywise in this small-not-small, prosperous-not-prosperous small town is a metaphor
Let's talk about Pennywise and IT and how the different interpretations reflect the priorities of the flicks versus the movies.
THERE'S ALWAYS AN ADDENDUM
They're apparently considering a prequel which is fuckin wild.
I have an idea for the best version of these movies, but I don't know how you cut it together with all they've done with Native American stereotypes and throwing Mike under the bus
So the good news is that we've been out so long that there's a ton to cover. Stay tuned for updates!
Music:
Intro: "Full Moon Fever" - Ramshki Alley | STAY TUNED FOR UPDATES |
Outro: "This is My Design" - Ian Doherty |

Bandcamp

|